Alabama DUI Attorneys
Erskine R. Mathis, Attorney
2107 5th Avenue North Suite 201
Birmingham, AL 35203
Phone: (205) 933-1300
Christina Dixon
521 Madison Street Southeast Suite 201
Huntsville, AL 35801
Phone: (256) 539-4464
9 Lafayette Street North
Lafayette, AL 36862
Phone: (334) 864-5293
Fax: (334) 864-5300
505 South Perry Street
Montgomery, AL 36104
Phone: (334) 264-5054
Fax: (334) 263-4766

DUI Attorney Profiles
Alabama State Bar Attorney Search
One of the best things to do when you're looking for an attorney to represent you, is to search the State Bar website for any attorneys that you're considering hiring. All states have a "State Bar" and attorneys should be registered with their State Bar in order to practice in their state. Therefore, it's always a good idea to run a search on them at your local State Bar websites.
The Alabama State Bar "Member" search is located here. Below is a screenshot of their attorney search form: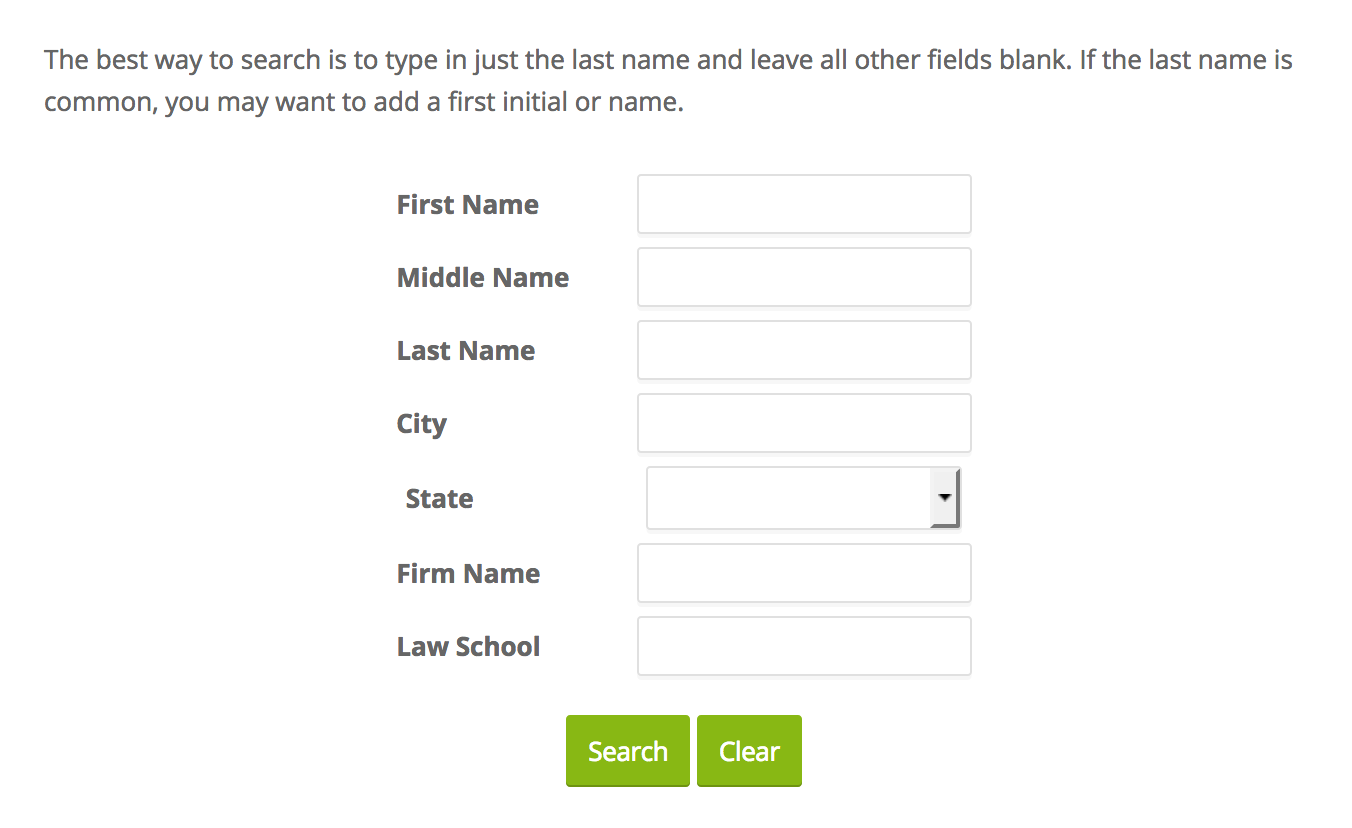 After you run a search, you will be presented with a list of attorneys that match your query parameters. Chances are the lawyer you're researching will have an active membership with the Alabama State Bar. If they don't, you will see this banner overlaid on their result:

If for some reason, you see this notice, it's probably a good idea to stick with the other lawyers that have made your list. Now, it doesn't necessary mean the lawyer is a "bad one", it could just be error or an issue with their membership. But for the sake of being efficient, move on.
One last thing about this search engine: You'll need to enter the lawyer's last name and the state to get results. If you just enter their last name, it will not return any results. It will return the statement: "Your search returned too many results. Please narrow your search."
Alabama State Bar Lawyer Referral Service
Another great reason to stop by the State Bar website first, is that most state bars will have a lawyer referral service. Using such services can be extremely beneficial when you start your lawyer search. You'll naturally learn about the process and receive free information about what to expect. It's a good idea to get out a note pad or electronic document to jot down important tips, lingo and processes that you come across.
The introductory pages about getting legal help in Alabama can be found here. This is a good webpage to start your research as it provides a lot of great information. To jump straight to the Alabama Lawyer Referral Service, click this link. At the time this webpage was published, there is a $50 fee for the first 30 minutes of consultation.
List of Police Departments in Alabama
If you received a DUI in the State of Alabama and need to contact the police department that issue it, check our List of Police Departments in Alabama webpage. This page is also helpful for people trying to locate friends or loved ones who are being detained the police or sheriff.