Basic DUI Attorney / Firm Listing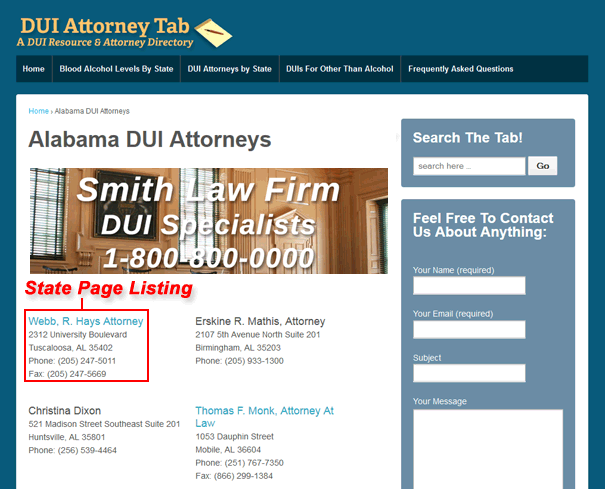 DUI Attorney Tab is directory of only DUI attorneys in the United States. We allow attorneys to list their solo practice or firm on the state page of their choice. The basic listing allows for:
The Firm Name
Street Address (optional)
City
Phone Number
Website URL (optional)
Each state page reserves 10 spots for 10 attorneys to list their firm name, address, and phone number. This is a monthly fee of $25 a month (cancel at any time). We also have banner advertising options – see this page for details.
To get your firm or practice listed on The Tab, start by filling out this form: