Houston DUI Attorneys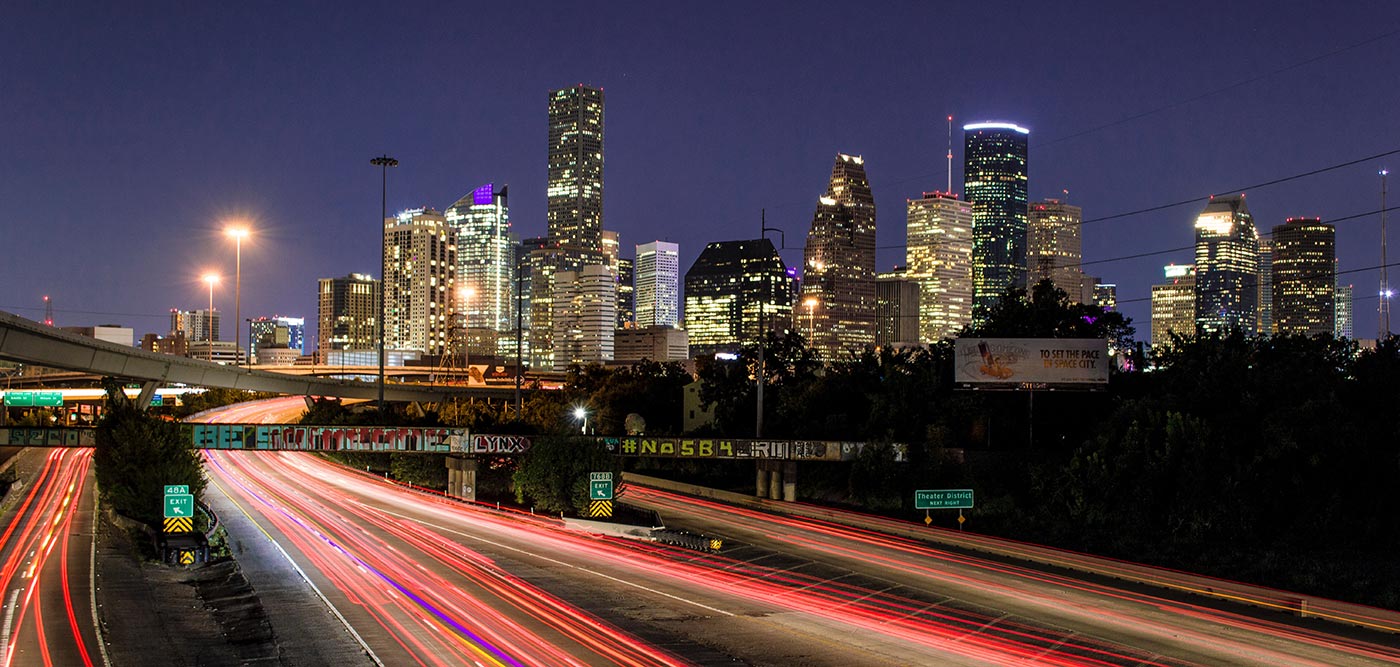 Home of the Texans and the University of Houston (as well as Rice University), Houston is somewhat known as a party town. Unfortunately, that means plenty of DUIs are issued within the Houston city limits.
If you need to speak to legal counsel regarding a DUI (or know someone that does), feel free to reach out to any of the attorneys or firms below.
DUI Attorneys in Houston
Topek And Topek
1304 Dallas St
Houston, TX 77002
Phone number: 713-651-1444
Website: topekandtopek.com
Facebook page: facebook.com/Topek-and-Topek
Easterling Law Firm
1004 Prairie Suite 200
Houston, TX 77002
Phone number: 713-228-4441
Website: easterlinglawfirm.com
Facebook page: facebook.com/Easterling-Law-Firm
Billy Skinner Law Offices
712 Main St, Ste 2450
Houston, TX 77002
Phone number: 713-426-1185
Website: skinnerdelucalaw.com
Facebook page: facebook.com/billyskinnerlaw/
Brent Mayr PC
5300 Memorial Dr #750
Houston, TX 77007
Phone number: 713-808-9613
Website: mayr-law.com
Roger G. Jain & Associates – PC
9301 Southwest Fwy, Ste 250
Houston, TX 77074
Phone number: 713-981-0600
Website: rogergjain.com
Facebook page: facebook.com/RogerGJain
Law Offices of Steven A. Hershkowitz
Phone number: 281-667-9414
Website: texasLegalproblems.com
Facebook page: hfacebook.com/UHLegal
Casas & Diaz
3935 N Main St
Houston, TX 77009
Phone number: 713-224-9944
Farah Law
1211 Hyde Park Blvd
Houston, TX 77006
Phone number: 713-529-6606
Website: gflawoffices.com
Facebook page: facebook.com/farahlawtexas/
Schneider & Mckinney Attys PC
440 Louisiana St #800
Houston, TX 77002
Phone number: 713-951-9994
Website: texascriminaldefenselawyers.com
Guy L Womack & Associates PC
609 Heights Blvd
Houston, TX 77007
Phone number: 713-364-9913
Website: guywomack.com
Facebook page: facebook.com/Guy-L-Womack-Associates-PC
Madrid Law Firm
440 Louisiana St, Ste 1225
Houston, TX 77002
Phone number: 713-877-9400
Website: mariomadridlawfirm.com
Facebook page: facebook.com/Mario-Madrid-Law-Firm-Houston-Criminal-Defense-Attorney
Christopher Gore Law Office
1401 Richmond, Suite 240
Houston, TX 77006
Phone number: 713-223-1600
Website: ctgore.com
Facebook page: facebook.com/ctgore1
Law Office of Joseph Ruiz, PLLC
733 E 12th 1/2 St
Houston, TX 77008
Phone number: 281-300-8695
Website: josephruizlaw.com
Facebook page: facebook.com/josephruizlaw
Collin Evans Law
917 Franklin St #300
Houston, TX 77002
Phone number: 713-225-0650
Website: evanscriminallawyer.com
Additional Resources
Free Resources
Photo by Kevin Hernandez on Unsplash