Amarillo Police Department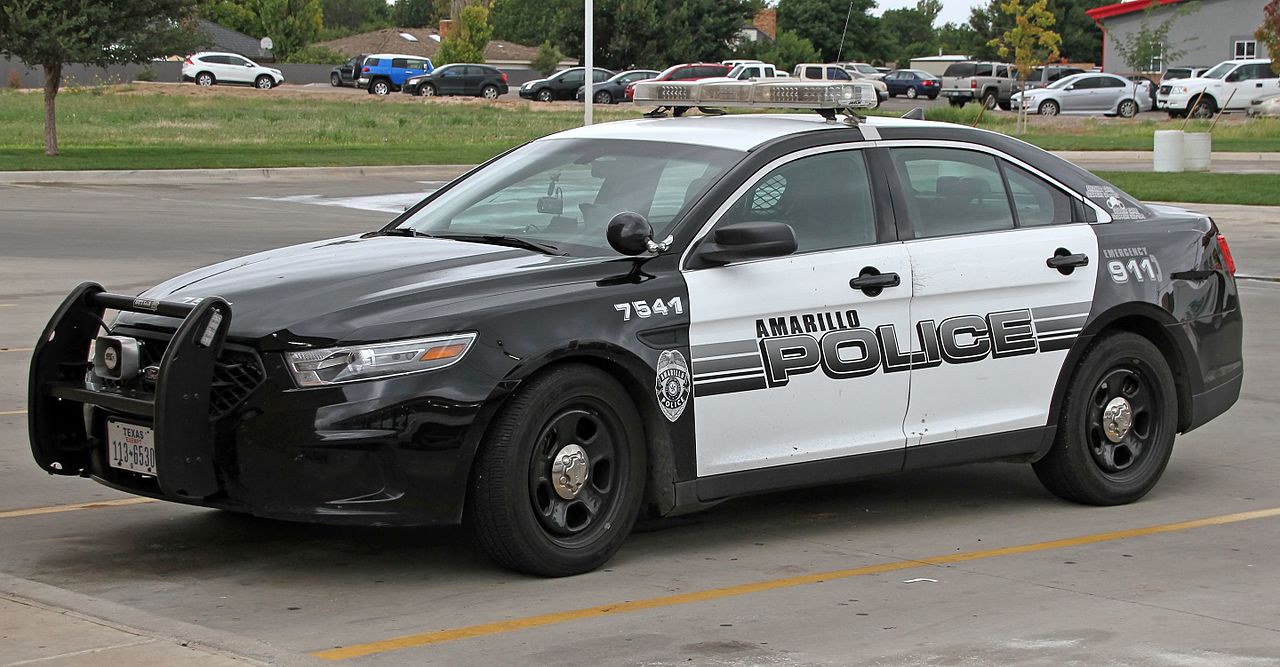 The Amarillo Police Department is the official police force for the city of Amarillo, Texas. The main task of the Amarillo police department is to serve and protect the people of Amarillo and give them a safe place to live and work.
The police force serves a population of around 200,000 people and an area of 103.86 square miles. If you wish to reach out to APD for any non-emergency-related matter, you can call (806) 378-3038. For emergencies, always call 911.
Locations & Facilities
200 SE 3rd Ave
Amarillo, TX 79101
(806) 378-3038
Amarillo Police Department headquarters are located in the center of the city, at 200 South East 3rd Avenue, or more specifically, on the corner of SE 3rd Avenue and S Taylor Street.
The APD is located in the same building as the Amarillo Municipal Court, right next to the offices of the DEA, the Attorney General of Texas, and Herring Hotel. It's easy to spot if you're driving down SE 3rd Avenue as the building bears the name Amarillo Police Department in large font right above the front entrance.
Parking
You can easily find a parking spot anywhere near the Amarillo Police Department as sizable parking lots surround the building on practically all sides.
Right across the street from the main entrance on South East 3rd Avenue is the 215 S Taylor St Parking, a large parking lot with ample free space all day long.
Divisions
The Amarillo Police Department has seven divisions:
Police Chief
The current Chief of Police in the APD is Martin Birkenfeld. Two police officers serve as his assistant chiefs:
Ken Funtek – commands the Operations Bureau
Jimmy Johnson – commands the Investigation and Staff Services Bureau
Fallen Officers
The Amarillo Police Department has lost a total of 13 officers, all male, and one K9 named Bruno, whose death was an accident.
Out of the 13 fallen officers, nine have died from gunfire, three in a car accident, and one in a vehicular assault. Only two of the 13 have been killed in the 21st century, all others have lost their lives serving the people of Amarillo until 1985. Between 1985 and 2008, no police officer has lost their life.
Online Services
The APD offers a wide range of services on its official site. Here are some you might find helpful, and for anything else, feel free to explore the site.
Complaints/Praise for the Police Service
If you have any complaints against a specific officer or for racial profiling, or anything else, you can always file a complaint in several ways:
By calling 806-378-4231
File a complaint in person or by mail
If you need more information, you can find it directly on the site.
Alternatively, if you are pleased with the service you've received from any APD employee, you can always commend them.
Hire an Off Duty Police Officer
Individuals, businesses, and organizations can always hire an off-duty police officer for security reasons or any other reason that the officer can legally fulfill.
Reports
You can always make a report about an accident or something else using the official Amarillo Police Department website.
To report an ongoing emergency or a crime in progress, always call 911.
Jobs
The Amarillo Police Department is always interested in accepting new members to its police force. However, the force does impose high standards on applicants, so you need to ensure you're ready before you apply. Use this link to do so.
You will have to meet specific criteria like a high school diploma or GED, have no felony or convictions, and you have to be at least 21 years old. Recruits can look forward to a salary of $53,652, and each new year on duty will carry a salary increase. For instance, 4-year officers already have wages of $69,324. If you obtain a new rank, you'll also get a sizable salary increase.
There are several other criteria you need to meet and some benefits you should know about, all of which can be found on the official website of the APD.
Currently, 132 people work as patrol officers in the Amarillo Police Department, but more people are still needed.
Social Media & Website