Illinois DUI Attorneys
304 North Monroe Street
Marion, IL 62959
Phone: (618) 993-5379
202 S Eldorado Rd suite a-1
Bloomington, IL 61704
Phone: (309) 663-7200
2 North 129th Infantry Drive
Joliet, IL 60435
Phone: (630) 326-3627
19 S Bothwell St
Arlington Heights, IL 60005
Phone: (847) 705-3899
Paul E. Gaziano, Attorney
311 Seventh Street
Rockford, IL 61104
Phone: (815) 964-7933
820 E Grove St
Bloomington, IL 61701
Phone: (309) 275-6677

What Can Happen to Your Driver's License
In Illinois, it's possible to lose your driver's license forever if you've been convicted of a DUI for the fourth time in your life. Here's the breakdown of how long you'll be with out a license if you're convicted of a DUI:
First Offense – One year
Second Offense (within 20 years) – Five years
Third Offense – Ten years
Fourth Offense – Forever
Five or more offenses – Forever
How to get Your Driver's License Back
In order to get your license back you must complete a drug and/or alcohol evaluation. The agency that oversees this process is called The Division of Alcoholism and Substance Abuse (DASA). You can call DASA at (800) 843-6154 for a list of approved courses.
Tips for Getting Around (With or Without a License)
Wether you've had your license taken away because of a DUI, or you want to wine and dine about town – it's a great idea to start using services like Uber and Lyft. These ride sharing apps can save you a lot of time, money and pain if you use the regularly. You may say to yourself, "oh but the costs are too high!". Think again. The cost of DUI is WAY more expensive. Not just in attorney fees, but in possible loss of employment, life, limbs and other hardships. If you're doing a lot of after hour events for your employer, ask your human resources department if you can expense your ride sharing costs.
It's also wise to check with your local city and community to see if they have a local shuttle bus. In some cases, these shuttle buses are free to use if you're a resident of the city.
The Chicago area had six ride sharing apps available as of 2016:
There's also a new service called BeMyDD that will send out a professional driver that will drive you and your car home for you. How's that for service!
DUI Memorial Sign Program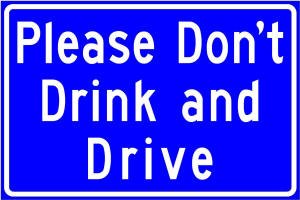 Illinois Department of Transportation has a special sign program for those who want to memorialize those who were involved in a DUI related accident. The sign will say "PLEASE DON'T DRINK AND DRIVE" and a lower sign will say "IN MEMORY OF (name of the person to be remembered)". You can find more information here. You can also call this phone number: (217) 785-8534.
DUI Attorney Profiles
Personal Injury Attorney Profiles