Las Vegas Police Department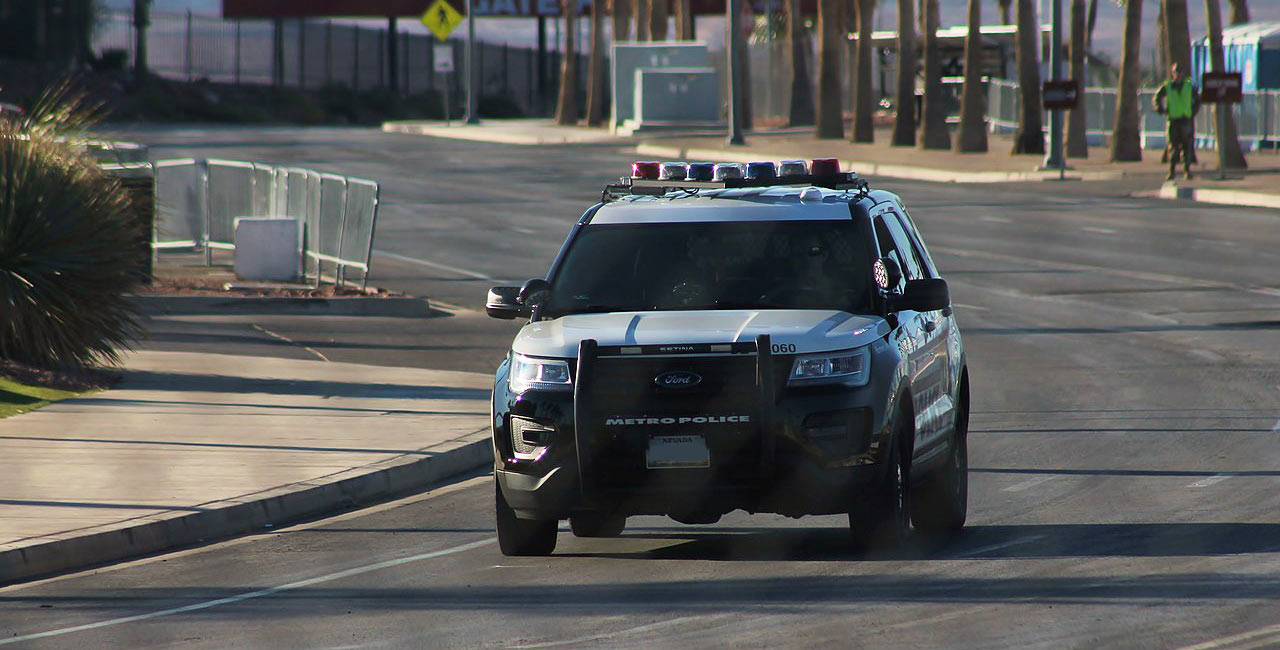 The Las Vegas Metropolitan Police Department (LVMPD) is the law enforcement agency that operates in the city of Las Vegas and Clark County in Nevada. It's effectively a combined city and county police department that works in a massive 8,061 square miles area and assists a population of more than 2.2 million people.
The agency has more than 4,100 sworn police officers, but a total of 5,819 employees. It operates on an annual budget of around $856 million and boasts a capacity of 10 area commands. The LVMPD has legal jurisdiction over the whole of Clark County, except the cities of North Las Vegas, Henderson, Mesquite, and Boulder City.
Locations & Facilities
Headquarters
400 S M.L.K. Blvd
Las Vegas, NV 89106
702-828-3111
The headquarters of the LVMPD can be found in a massive complex of buildings at 400 S M.L.K. Blvd. The block of buildings is situated between the Las Vegas Fwy and the large Helix Apartments complex. The renowned World Market Center is right on the other side of the freeway.
Bolden Area Command (BAC)
1851 Stella Lake Street
Las Vegas, Nevada 89106
702-828-3347
Convention Center Area Command (CCAC)
750 Sierra Vista Drive
Las Vegas, Nevada 89169
702-828-6430
Downtown Area Command (DTAC)
621 North 9th Street
Las Vegas, Nevada 89101
702-828-4348
Enterprise Area Command (EAC)
6975 West Windmill Lane
Las Vegas, Nevada 89113
702-828-2843
Northeast Area Command (NEAC)
3750 Cecile Avenue
Las Vegas, Nevada 89115
702-828-3403
Northwest Area Command (NWAC)
9850 West Cheyenne Avenue
Las Vegas, Nevada 89129
702-828-3426
South Central Area Command (SCAC)
4860 S. Las Vegas Boulevard
Las Vegas, Nevada 89119
702-828-8272
Southeast Area Command (SEAC)
3675 East Harmon Avenue
Las Vegas, Nevada 89121
702-828-3206
Spring Valley Area Command (SVAC)
8445 Eldora Avenue
Las Vegas, Nevada 89117
702-828-2640
Summerlin Area Command (SAC)
11301 Redpoint Drive
Las Vegas, Nevada 89138
702-828-9400
History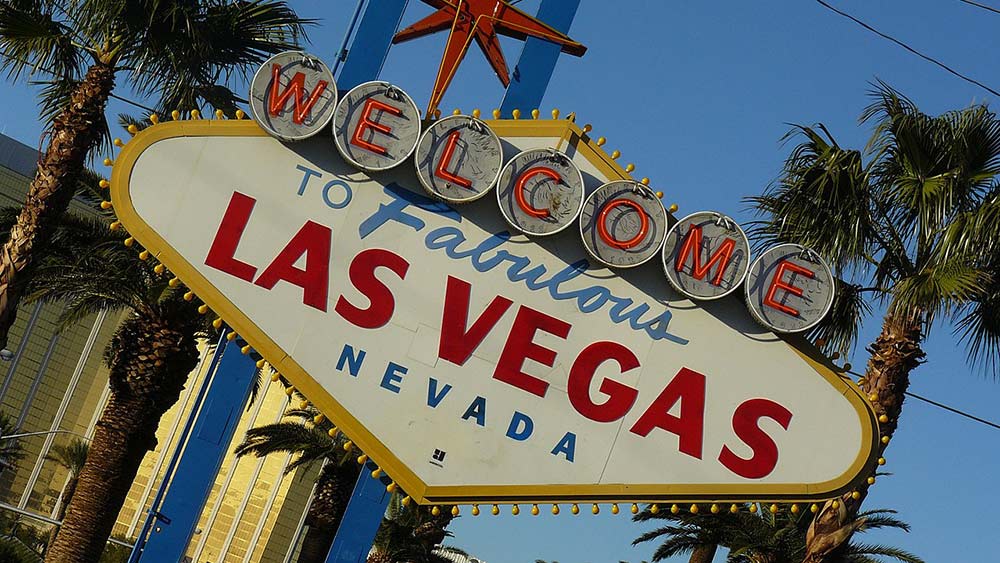 The Las Vegas Metropolitan Police Department was formed in 1973 with the merger of the Las Vegas Police Department and the Clark County Sheriff's Department. The union was necessary because, in the early 1970s, people often had trouble finding the right PD for their area. More importantly, both the Las Vegas PD and the Sheriff's Department had budgetary and jurisdictional issues.
Everyone realized that it would be much better for everyone involved if the two agencies were to consolidate into one, even the police officers themselves. That's why the Nevada State Legislature passed a law that effectively merged the two on July 1, 1973. Since then, the new Metro PD has had fewer problems and has worked more efficiently.
LVMPD Recently
Due to the intense gaming and entertainment presence in Las Vegas, LVMPD has unique challenges that most metropolitan police departments don't have to deal with. Whether it's an excess of party-goers or people traveling through the city with lots of cash on hand, the LVMPD has been trained to deal with these unusual scenarios, making it a unique police force.
It now has more than 5,800 members that work in 10 command centers, an airbase, and three detention centers. They have more than 2,000 cars, 160 motorcycles, four helicopters, three boats, and the assistance of seven horses and 42 dogs.
Sheriff
Currently, the position of the LVMPD Sheriff belongs to Joseph Lombardo. His Undersheriff Sheriff is Christopher Darcy, while the three Assistant Sheriffs are Lazaro Chavez, Brett Zimmerman, and Andrew Walsh.
If you need to reach the sheriff's office, you can do so at 702-828-3394 or pio@lvmpd.com.
Online Services
The official website of the Las Vegas Metropolitan Police Department offers you several services you can use if you need the help of your dedicated police agency. You can:
There are several other services, all of which you can view here.
Jobs
If you're interested, you can always apply for an open position at LVMPD. The Las Vegas police agency is constantly looking for new employees, both regular employees and police officers. You can check the open positions and learn how to apply and what you need for it on the official website.
Social Media
Take a look at the latest recruitment video from the LVMPD. Officer Remond Willis shares his experience with the police agency.
This short video shows us the LVMPD's famous K9 officer Arko and his human companion Sgt. Eric Hutchason in 'action.'
Take a look at Lt. Sasha Larkin's story of the ambush attack that occurred on June 8, 2014. It will show you the difficulties the LVMPD officers sometimes need to go through and the situations that, unfortunately, don't always end well for everyone involved.